Welcome to Advance Combative Theories!
We are a school of martial arts providing instruction in self defense, combative theories, traditional and sport karate. Our approach is straight forward: We provide authentic, high quality martial arts training which is effective, safe, and affordable.
With programs suitable for any age or ability, from kinder to seniors, our pledge is to help you achieve your goals, in a positive, inclusive environment.
How can you have confidence that what you will learn is authentic and world class?
Our instructors pursue excellence and are accredited under multiple organizations. This includes Karate Canada; the international organization of Seiwa Kai and the Japan Karate Federation (JKF) Goju Kai. Our goal for both students and instructors is to continuously improve in order to give all students under our care access to the best. This means you can have confidence in the quality of our teaching, and have opportunities for advanced training with internationally recognized experts.
Honbu Dojo (headquarters) 
Advance Combative Theories is the Honbu dojo for Shuseikan Canada which is a member association of Seiwa Kai International, which in turn is part of the Japan Karate Federation Goju Kai. As such Shihan Beardwood travels to member dojos to instruct and member dojos likewise come to Hamilton for enhanced training.
Rewarding activity
We all need to have fun and social connections in our lives. This is what can make life have depth and meaning. Karate can be practiced solo, but we are also a community at many levels. We make friends in the dojo at each practice and we have friends around the world because of connections made in the practice of our sport. We hope you will join us!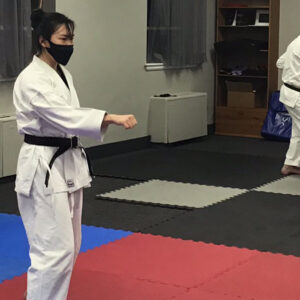 Covid Safety Protocols in place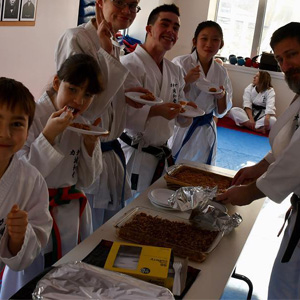 Fun & Social Activities (When we can)