Instructors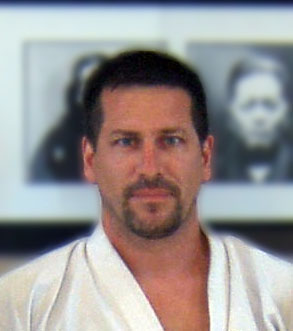 Shihan
Michael Beardwood
Chief Instructor
7th Degree Black Belt (Renshi) Goju Ryu Karate
Served as Class A
National & Provincial Referee
Head Instructor Shuseikan Canada
Michael Beardwood began studying karate in the Canadian Armed Forces in 1986. In 1999 he became associated with the Seiwakai organization under Japan Karate Federation Gojukai.
Shihan Beardwood received 7th degree black belt in 2022. He continues his study and lifelong love of combative theories as well as Japanese language and culture. He works to instill this attitude of challenging oneself and continuous improvement in all his students.
He is also the founder of Shuseikan Canada, a member organization of Seiwakai International.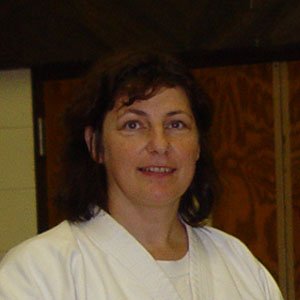 Sensei
Lucy Beardwood
Assistant Instructor
4th Degree Black Belt Goju Ryu Karate
Served as Provincial Referee
1st Degree Black Belt, Judo
Past Provincial & National competitor
Senior Advisor Women's Program
Instructor of Martial Movements Program
Lucy Gerritsen Beardwood began studying Judo in 1974 earning her black belt in 1984. In 1983 she travelled to Japan and trained at the Kodokan, the world headquarters of Judo.
In 1999, she helped to establish Advance Combative Theories with Shihan Beardwood and began to study karate. In 2009 she received her 4th degree black belt in Goju Ryu Karate.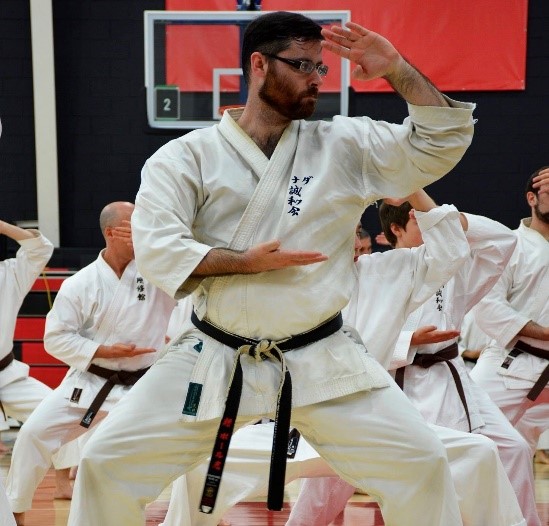 Sensei
Paul Barrington
Assistant Instructor
5th Degree Black Belt Goju Ryu Karate

Sensei Paul Barrington began his karate training in 1999. In 2008, he started training with Shihan Michael Beardwood, achieving his 3rd degree black belt in 2012.
Now a 5th Dan and with a background in teaching, Sensei Paul brings his love of education and teaching methods to the martial arts. His special interest in advanced bunkai techniques finds Sensei Paul always researching and thinking of creative drills and applications to help students better understand the traditional karate forms.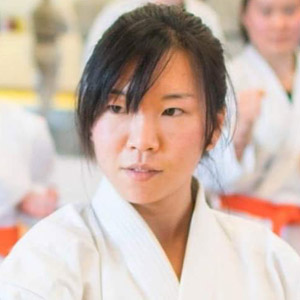 Sensei
Joy Liu
Assistant Instructor
2nd Degree Black Belt Goju Ryu Karate
1st Degree Black Belt Wado Ryu Karate
Elite Provincial Competitor
Instructor of Women's Program
Joy Liu began her training in the Goju-ryu style of karate at the University of Waterloo, where she continues as Assistant Instructor and Head of Self Defense. She began training with ACT in 2020 and received her 2nd degreen black belt in Goju-Ryu in 2021.
She loves to give fun and challenging karate-based fitness classes, detailed coaching on movement fundamentals, and has experience facilitating holistic women's self defense workshops.
She competes as an elite athlete in Provincial Competitions, with her sights set on qualifying for the National Team.
Sensei
Brenna McNaughton
Assistant Instructor
2nd Degree Black Belt Goju Ryu Karate
Instructor of Women's Program