Chief Instructor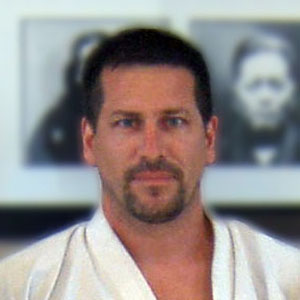 Shihan Michael A. Beardwood
Michael Beardwood began studying karate in the Canadian Armed Forces in 1986 achieving his 3rd Dan by 1996. In 1999 he opened his own dojo and began seeking out higher level training. In this process he became associated with the Seiwa Kai organization in Canada. Since 2004, he travelled to Japan several times and the U.S. to train with the International Seiwa Kai organization founded by the late, Shihan Shuji Tasaki 9th Dan, Hanshi. Sensei Beardwood continues his training with other Seiwa Kai instructors from around the world, under the leadership of Shihan Seiichi Fujiwara 8th Dan Hanshi, named head of Seiwa Kai after Tasaki's passing.
In 2020 he spearheaded the establishment of Shuseikan Canada - an alliance of dojos under the umbrella of Seiwa Kai International.
Michael received 6th degree black belt in 2014. He continues his study and lifelong love of combative theories as well as Japanese language and culture. He works to instill this attitude of challenging oneself and continuous improvement in all his students.
Assistant Instructor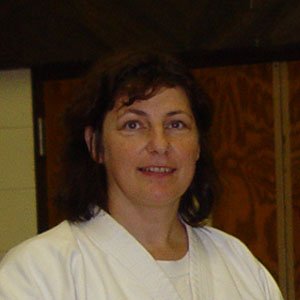 Sensei Lucy Gerritsen Beardwood
Lucy Gerritsen Beardwood began studying Judo in 1974 earning her black belt in 1984. In 1983 she travelled to Japan with her Sensei Masatoshi Umetsu and trained at the Kodokan, the world headquarters of Judo.
During her time there she learned from world renowned instructors Sensei Haruko Niboshi and Toshiro Daigo. Lucy competed as a Provincial and National Competitor in the sport of Judo.
In 1999, she helped to establish Advance Combative Theories with Shihan Beardwood and began to study karate. In 2009 she received her 4th degree black belt in Goju Ryu Karate. She manages administration and will be teaching part time again when classes resume.
Lucy is an established visual artist and art educator and her expertise in this area is used in our Special Programs.
Assistant Instructor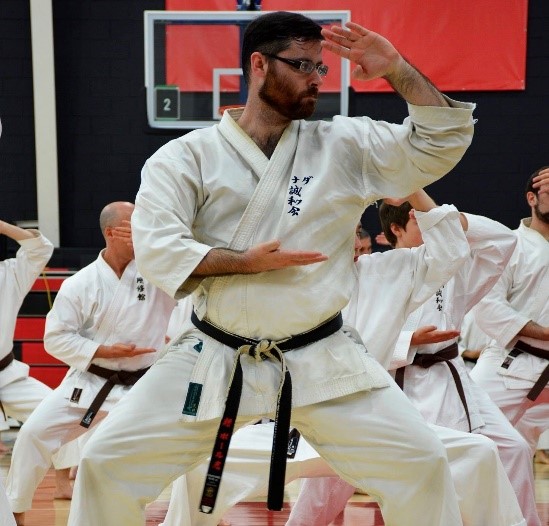 Sensei Paul Barrington
Beginning his karate training in 1999, Paul Barrington continues his training at Advance Combative Theory with Shihan Michael Beardwood since 2008. He achieved his Black Belt and began instructing karate after receiving his 3rd Dan in 2012. Now a 4th Dan and with a background in teaching, Paul brings his love of education to the martial arts particularly when working with youth.