Our Programs
Our core program at ACT, is anchored in learning the Goju Ryu style of karate. "Go" "ju" means "Hard" "Soft" and is especially useful when there is limited space to defend yourself.
Basic components consist of "basics", "kata" (forms), and "kumite" (sparring). As you progress, complexity and skill level expands with different katas, types of sparring and how to apply in self defense.
We complement karate training with theories of combat, self defense and other martial arts such as judo techniques and skills to augment defensive abilities and understanding of techniques in Goju Ryu karate.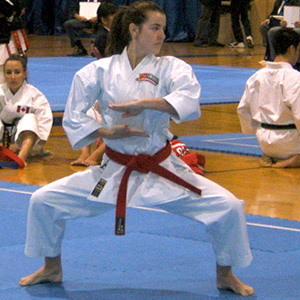 Recreational
Everyone begins the karate program at the recreational level.
A karate workout is an excellent form of exercise, that utilizes your entire body, strengthening muscles and bones, increasing energy, improving sleep, reducing risk of chronic disease.
Karate can be practiced solo, but we are also a community. We make friends in the dojo, have friends around the world because connections made in the practice of our sport.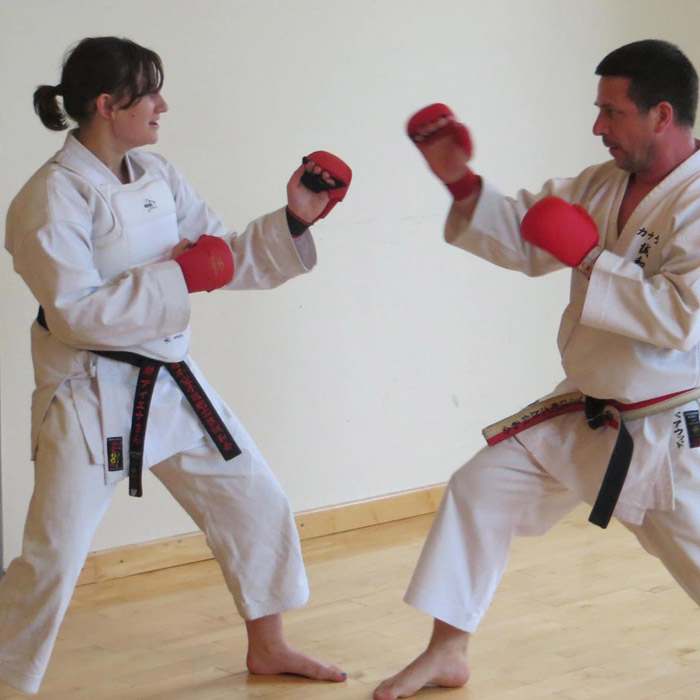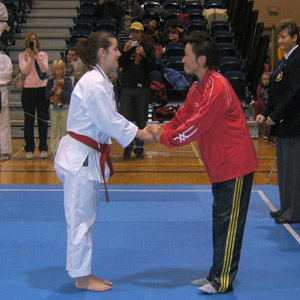 Competitive
As a member of OKF, our students can compete at regional and provincial competitions. This can then lead to development as an elite athlete with the potential to compete on the Provincial or Canadian National Team.
Para Sport
We are developing programs and have worked closely with students with developmental or physical challenges. Para Provincial, National and International bodies make high level competition an attainable goal as well!
Adapted Exercise Programs
At ACT we offer an exercise program suitable for seniors, and those with physical challenges. It's not karate, but our Martial Movements program utilizes the beneficial movements to build and maintain strength, balance and overall health. Check out our schedule of classes and talk to us to decide if this might be a solution to staying active.
Seminars
ACT facilitates offers seminars throughout the year. Olympic level Sparring, Kata seminars and Women's Self Defense are a few available for individuals, groups or clubs.